Solid Social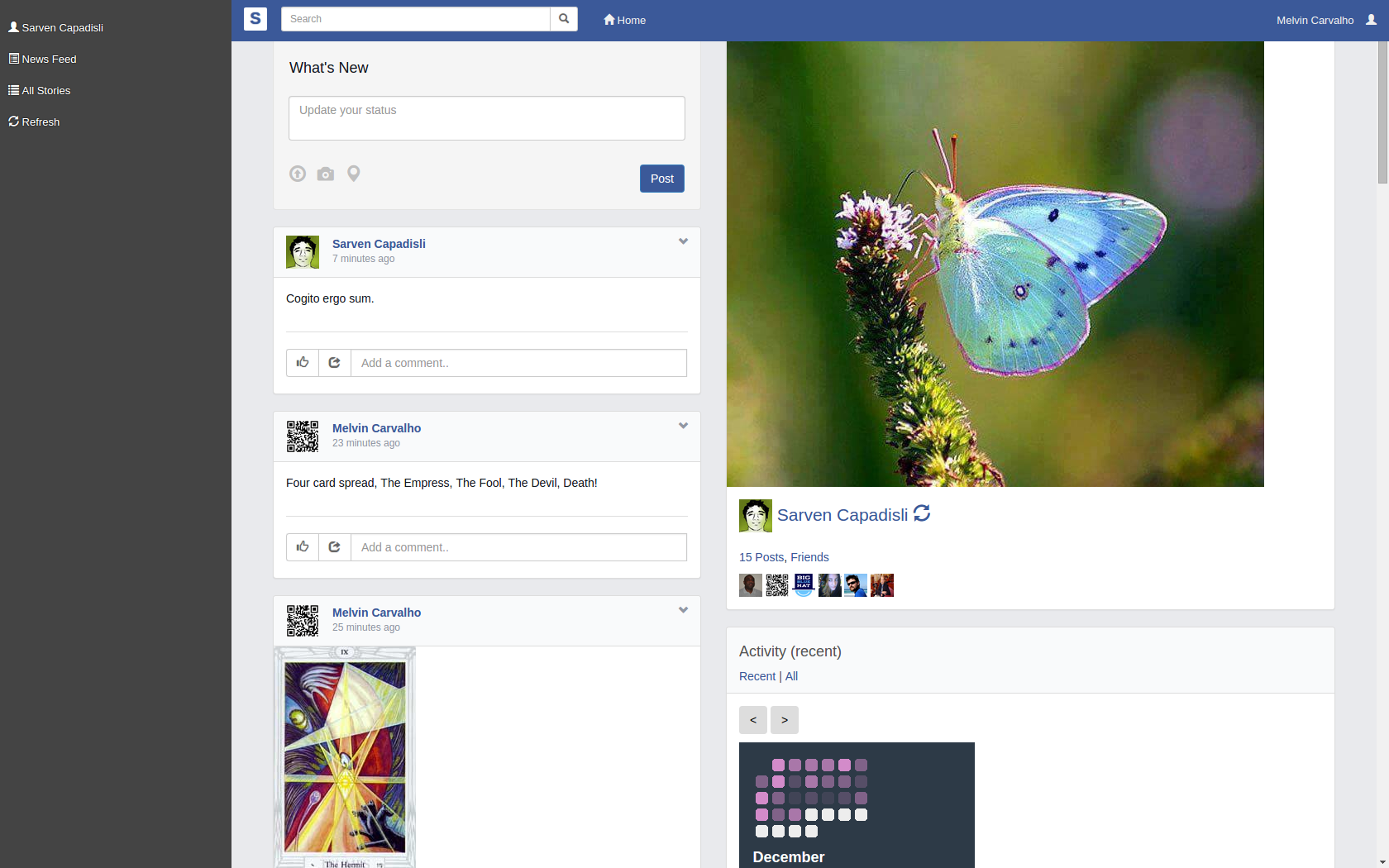 solid.social is the first decentralized social network built in the style of the web. It is 100% owned by its users.
The network is based on the Solid specification.
The code is free and open source software under MIT license.
This book is a stub. Please help improve this documentation by forking the gitbook and adding content!
Decentralized Social Networking
Store your own data
Profile management
Status updates
Liking posts
Commenting on posts
Decentralized social graph
Adding friends and friend requests
Inbox
Search
Tagging
Image upload
Instant messaging
Semantic Inbox
Privacy control on all data
Open ended access to data
App platform
Web payments
100% compliant with Open W3C Standards
Gallery
Profile Management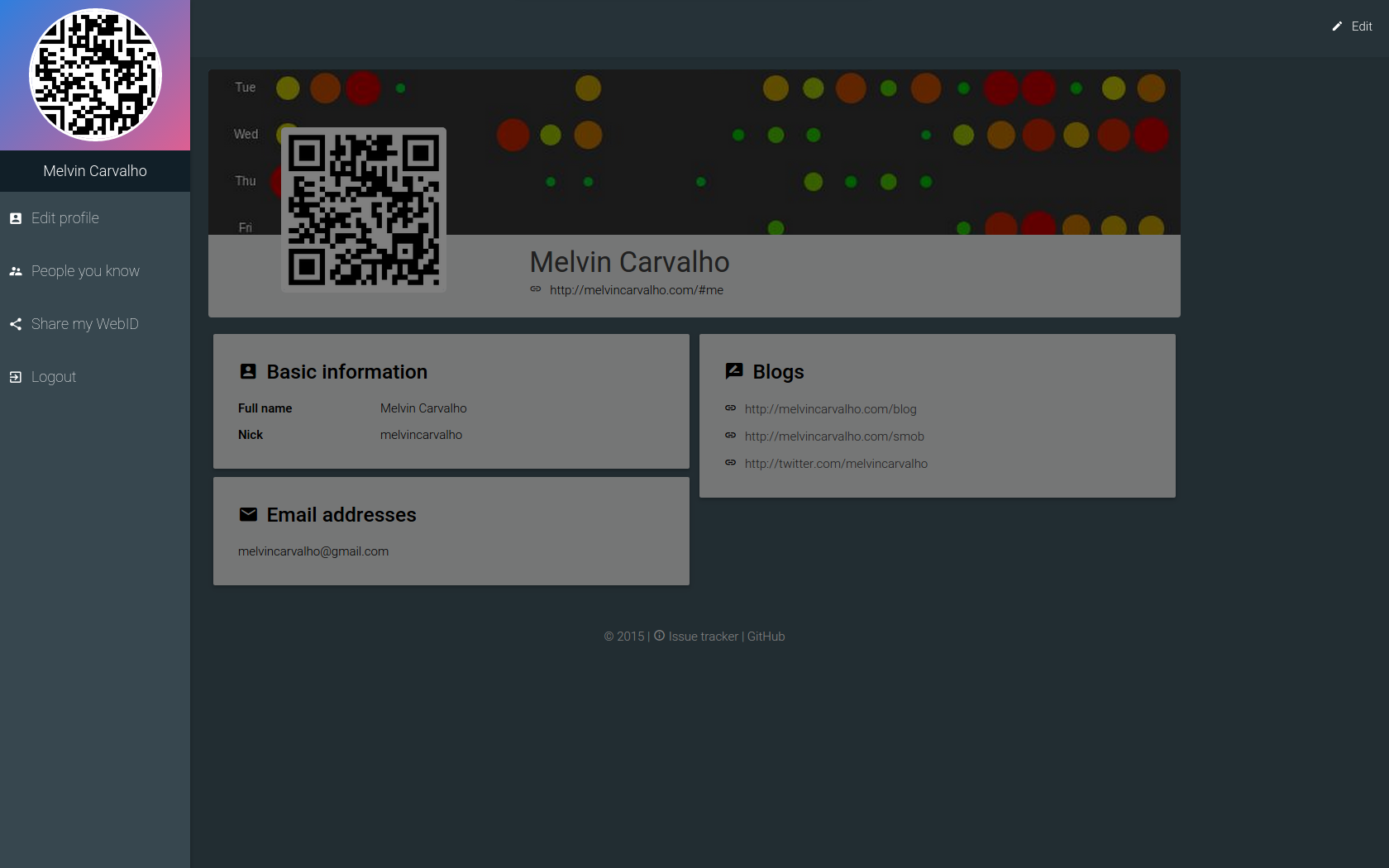 Inbox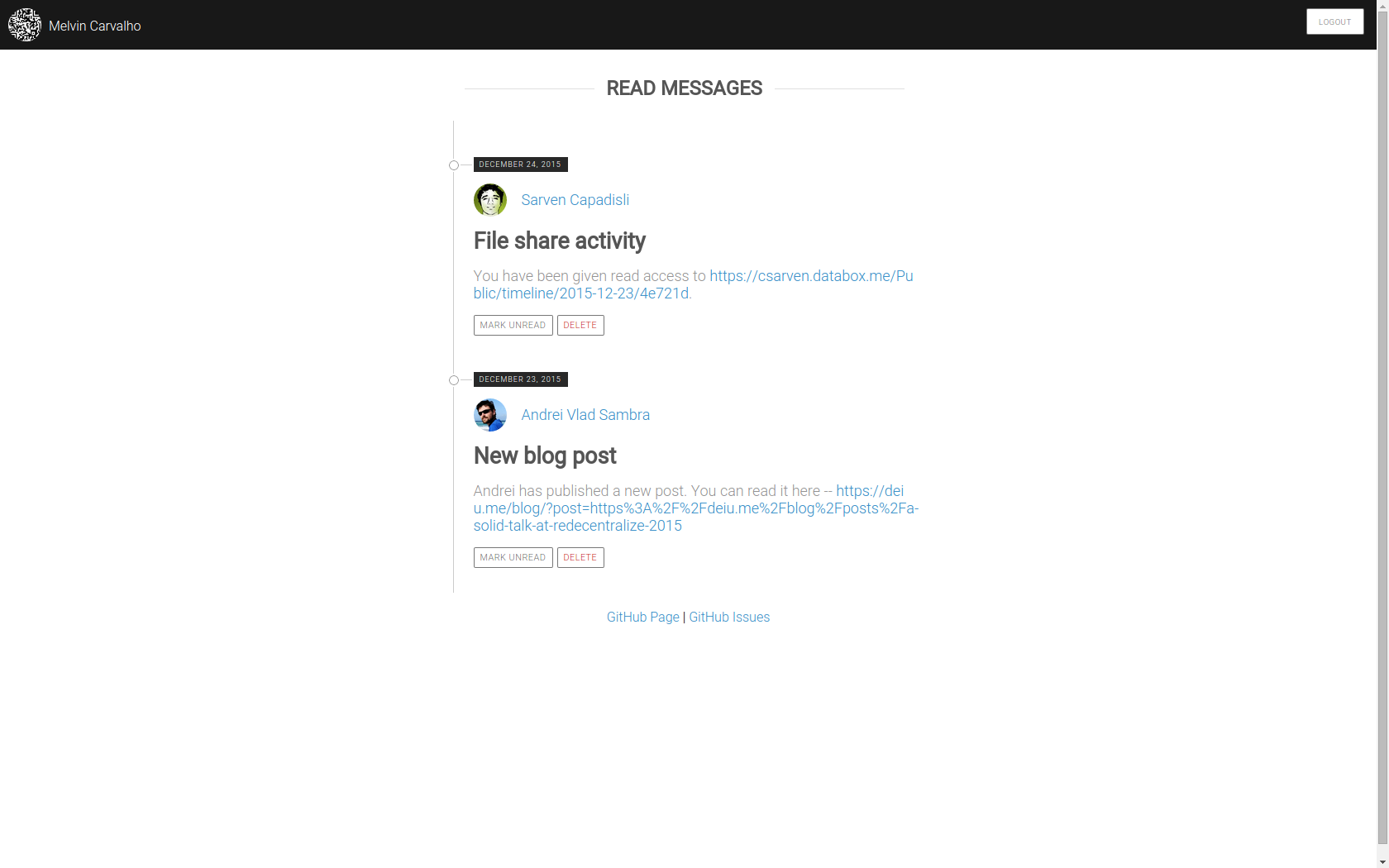 Instant Messaging
App market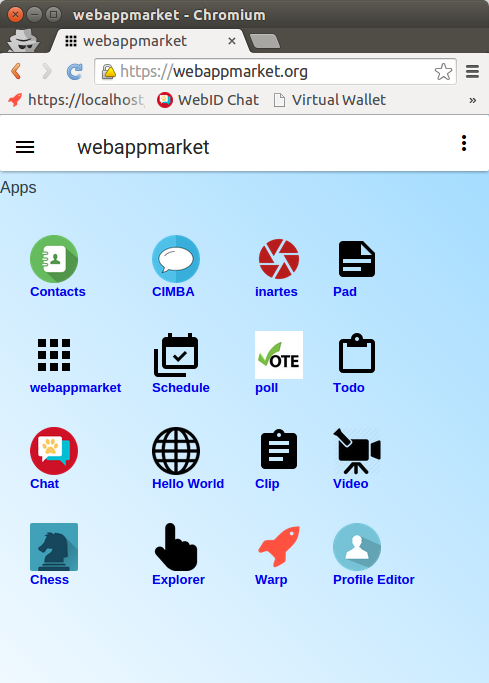 Payments